Art with Ms. Y
Winter & Fall Art Camps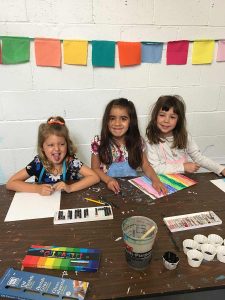 Students paint, print, cut, and color during these 3-day camps at Rhythmix. We celebrate the fall and winter seasons by making crafts, creating new art projects, playing games, and having picnic lunches by the estuary. Ages 6-12, limit 8 students per week. $200 per student per camp.
November 20-22 / December 27-29 / January 3-5
8:30 am – 4:00 pm each day. Please pack a lunch and a snack.