A Night at the Opera Featuring Eileen Meredith & Friends
$
$25 Advance, $35 Day of Show
A Night at the Opera brings the powerful voices of Eileen Meredith and members of Island City Opera singing glorious melodies to Rhythmix. Special guests include mezzo-soprano Buffy Baggott, tenor Peter Girardot, and bass-baritone Bill Pickersgill singing selections from Don Quixote, Madame Butterfly, Porgy and Bess, Turandot, Rusalka, and much more! Island City Opera's artists perform with San Francisco Opera, Opera San Jose, and other notable Bay Area companies.
Washington, D.C. native Eileen Meredith is co-founder of Island City Opera in Alameda. Possessing what one reviewer called a voice of "heartbreaking beauty" she has performed numerous lead operatic roles; most recently Norina in the comedy Don Pasquale.  Other favorites include Gilda in Rigoletto, Lucia in Lucia di Lammermoor, Cio-Cio San in Madame Butterfly, and Mimi in La Bohème. Eileen has performed with the San Francisco Opera, San Francisco Symphony, San Francisco Sinfonietta, Oakland Youth Orchestra, West Edge Opera, the East Bay Opera League, Piedmont Center for the Arts, and many others groups and venues.  She has served as Music Director for school musicals, including "In the Heights" by Lin-Manuel Miranda at Encinal High and teaches privately in Alameda.

Buffy singing an excerpt from Don Quixote accompanied by Jennifer Trowbridge on guitar
The Berkeley Daily Planet, March 3, 2017. A French Don Quixote for Alameda's Island Opera. By John McMullen.
The Mercury News, March 7, 2017. Review: 'Don Quichotte' adds French twist to Quixote legend. By Sam Hurwitt.
East Bay Times, February 14, 2017. Alameda: Island City Opera presents 'Don Quichotte'. By Sally Hogarty.
Repeat Performances, March 3, 2017. Gloriously tilting at windmills – opera in Alameda. By Adam Broner
---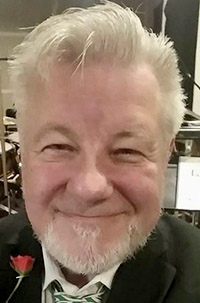 Maestro Robert Ashens has an ongoing, monthly opera series in Tiburon, CA, entertaining, educating and enriching the community with his lively style and humor. As a conductor, he travels nationally and internationally, while serving as Music Director/Conductor for the celebrated John G. Shedd Institute in Eugene, Oregon. The Maestro is Artistic Director / co-founder, West Coast Opera, is past General and Artistic Director of Anchorage Opera and past Artistic Director of both Eugene Opera and Opera San Luis Obispo. With a repertoire of well-over one hundred twenty operas, he has conducted to great acclaim for regional opera companies throughout the United States and in many major cities of Europe, especially in Italy. He has also accompanied many opera luminaries in concert over the past 40 years. Ashens is in constant demand as a lecturer, accompanist and program director for concerts and recitals nationwide.
For more info: Maestrorja.wix.com/maestrorobert
---
Special 10% off at C'era Una Volta before or after this performance. Visit C'era Una Volta for more details.