Rhythmix Pirate Bingo Party 2017
Ahoy Bingo Buccaneers! Set sail for a swashbuckling evening of music, dance and raucous fun at the Rhythmix Pirate Bingo Party. Imagine swapping tall tales while competing against Captain Jack Sparrow, Captain Kidd, Blackbeard and a full cast of mangy scallywags and other sea-faring characters.
It'll be 10 rounds of performance art spectacle, live entertainment and cash prizes, featuring celebrity ball callers and special guests. Tickets are $25 and you'll enter for the chance to win up to $200 sponsored by OMM Homes. All proceeds benefit local community arts programming at Rhythmix Cultural Works.
If you're a bingo first-timer, bring a friend* and discover why The East Bay Express says: "bingo just garnered new hipster cachet"!
Doors open at 6:30pm
Pizza available for purchase from Bowzer's Pizza.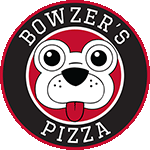 Sponsored by OMM, Inc.