Eastwind Books of Berkeley Stand Up for Books Comedy Night Fundraiser
$
Early Bird/$45, General/$50, VIP/$80, Superstar VIP/$100
Saturday, August 12, 2017
Featuring W. Kamau Bell with Host Irene Tu and Special Guests
Eastwind Books of Berkeley invites you to Stand Up for Books, our annual fundraiser showcasing the best in Bay Area comedy. This year's show features W. Kamau Bell, sociopolitical comedian and host of the Emmy Award nominated hit CNN docuseries United Shades of America.
Stand Up for Books is a comedy night fundraiser celebrating Eastwind Books of Berkeley, a community bookstore serving the Bay Area for over 20 years by providing books on Asian American diverse cultures, Ethnic Studies, history, and literature. Our unique collection, published titles, and our promotion of socially-conscious authors provides books that represent our community. We welcome you to support our efforts to maintain Eastwind as an important source of books about all our communities.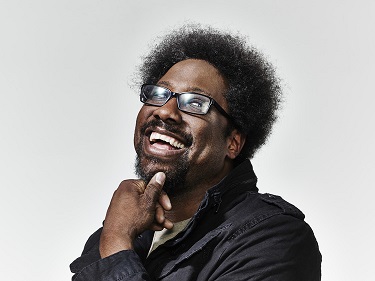 W. Kamau Bell is a critically acclaimed sociopolitical comedian and host of the Emmy Award nominated hit CNN docu-series United Shades of America. Season two premiered on April 30th, 2017. Kamau's first book, The Awkward Thoughts of W. Kamau Bell: Tales of a 6′ 4″, African American, Heterosexual, Cisgender, Left-Leaning, Asthmatic, Black and Proud Blerd, Mama's Boy, Dad, and Stand-Up Comedian, came out on May 2nd, 2017. Kamau is the host of three podcasts: Denzel Washington is The Greatest Actor of All Time Period, Politically Re-Active, and Kamau Right Now! Kamau Right Now also airs live on NPR radio station KALW. Kamau's first comedy special, Semi-Prominent Negro, was produced and directed by Morgan Spurlock, and the comedy album for the special was released on Kill Rock Stars. The New York Times called Kamau "the most promising new talent in political comedy in many years." http://www.wkamaubell.com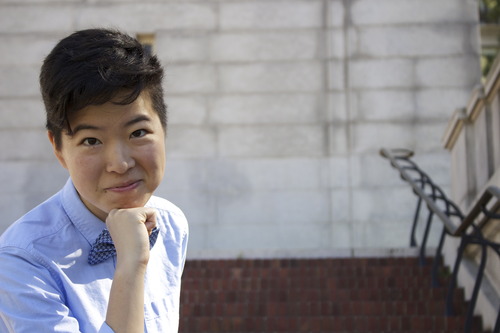 Irene Tu is a San Francisco-based stand-up comedian, writer, and actor. In 2016, she was named one of the "Bay Area's 11 Best Stand Up Comedians" by the SFist and one of 20 "Women to Watch" by KQED. She has been featured in SF Sketchfest, Bridgetown Comedy Festival, RIOT LA and on Seeso and Viceland. Irene hosts several popular shows in the Bay Area: Man Haters, Hysteria, The Mission Position, and Millennials Ruin Everything (they do). You can follow her @irene_tu. irenetu.com
This event is co-sponsored by CET Films. Founded in 1983 byLoni Ding as The Center for Educational Telecommunications, CET is a not-for-profit organization devoted to the production and distribution of educational films, with a special interest in Asian American history. See http://www.cetel.org for more information.