#Rhythmix10: 10th Anniversary Gala / Fundraiser
$
$60/Advance, $75/Door; Must be 21 and over
Saturday, August 19, 2017
Celebrating a Decade of Dance, Music & Song in Alameda
On Saturday, August 19, 2017 from 2-5pm
, Rhythmix Cultural Works will celebrate its ten-year milestone by presenting an exceptional roster of live entertainment, women winemakers, brewers and distillers plus tasty bites from an array of East Bay eateries. Participants will enjoy an epicurean experience in the Rhythmix theater and courtyard, accompanied by live music, world dance performances, a silent auction, a wine raffle, and a panel discussion on women in the wine industry. Please join us for the festivities!
All proceeds support free cultural arts education programs for youth in Alameda and Oakland.

The #Rhythmix10 Gala event will feature performances of Cuban salsa, Japanese Taiko, Puerto Rican Bomba and the KTO Project. Open since 2007, Rhythmix Cultural Works is the premier cultural arts center in Alameda, where people come together to perform, inspire, teach, and interact. Over the past five years, Rhythmix has served more than 8,000 underserved youth with free fieldtrips to its theater to experience world music and dance assemblies presented by professional artists. Rhythmix believes the arts change people's lives by bringing audiences together to enhance new perspectives, cultures and ideas. Please join us for the festivities!
---
Tasting Panel Facilitator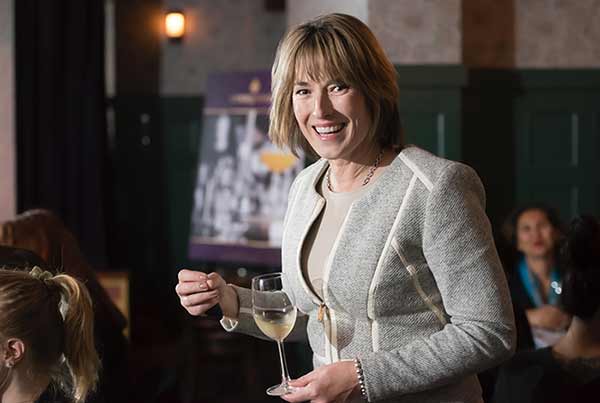 DWSET, journalist and educator
Journalist, educator, author and consultant, Deborah Parker Wong, DWSET, is Northern California editor for The Tasting Panel, SOMM Journal and Clever Root, where she reports on the global wine and spirits industries. In addition, she contributes features on business and production technology to Vineyard & Winery Management magazine and news to Drinks Business. Deborah co-authored 1,000 Great Everyday Wines, published by Dorling Kindersley, in 2011.
---
Tasting Panelists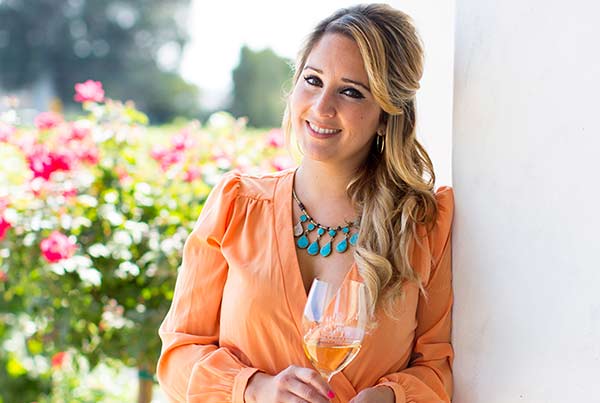 Sales & Marketing Director, Ceja Vineyards
Dalia Ceja has been surrounded by wine, food and travel her entire life. So it comes as no surprise that she would enter her family's business—wine-making. As the Sales and Marketing Director at Ceja Vineyards, she's passionate about her namesake family-run winery as well as promoting awareness of authentic Mexican cuisine and its subtle, complex flavors—it's the perfect companion for a new, exciting wine-pairing experience. In 2008, she graduated from San Francisco State University with a B.A. in Marketing & Communications. And, in 2014, she graduated from Sonoma State University with an M.B.A. in Wine Marketing and Business. When she's not working at Ceja, she enjoys exploring her own creative passions in wine, fashion, food, travel and fiestas—and writing about it all.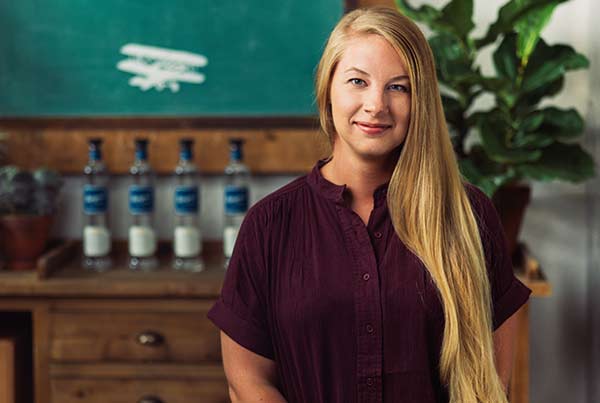 Distiller, Hangar 1
Caley Shoemaker oversees production at Hangar 1 and is one of a handful of female distillers to lead operations for a major American spirit brand. She got her start in craft spirits distilling at Stranahan's Colorado Whiskey, where she immersed herself in every aspect of the production process, from the sourcing of raw ingredients to distillation and bottling. Shoemaker describes herself as a "spirits nerd" and is fascinated by how the chemistry of distilling affects the quality, texture, and flavor of the final product. She's endlessly inspired by the Bay Area's abundant seasonal ingredients. When she's not visiting local farmers' markets, she can be found honing her photography skills or experimenting with new recipes.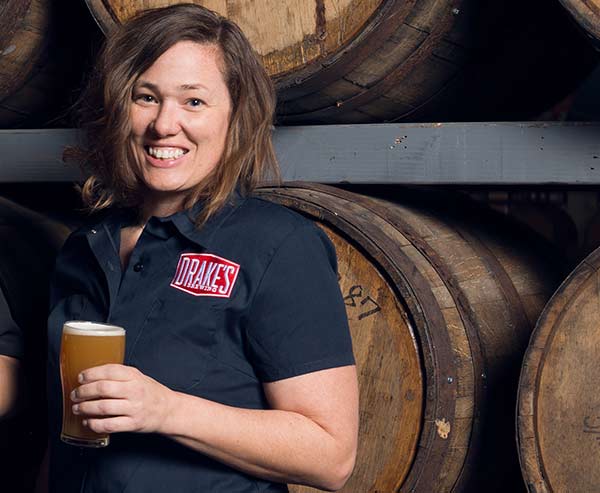 Brewer, Drake's Brewery
With five years of professional brewing experience under her belt, Drake's Brewing Company's own DeVonne Buckingham plays a major role in just about everything the award-winning San Leandro craft brewery does. As Drake's Production Manager, Buckingham manages the production of both the 20-barrel pilot system, developing, testing, and tweaking brand-new recipes as well as the 60-barrel cranking out all the core brands. Her story is a familiar one — she fell madly in love with beer, began homebrewing out of her garage, popped into her local brewery looking to learn the trade, and worked her way up from bar back to event staff to tour guide, and finally, to brewer.
---
Media
Video
Interview
---
Libations:
Eateries:
---
Thanks to Our Sponsors
Impresarios
Visionaries
Innovators