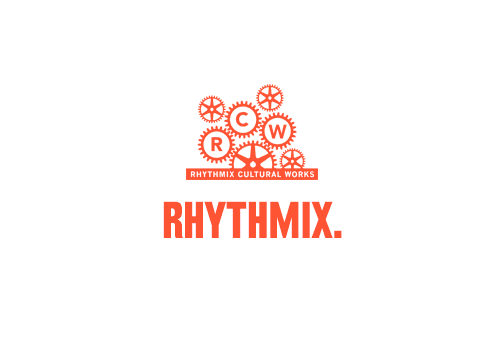 ---
We made it, thanks to you!
Your donations enabled us to meet our two fundraising goals: we raised over $25,000 to qualify for a match, and we increased the number of donors to our Annual Fund by 10%. With your help, we received an additional $25,000. Thank you for helping Rhythmix start 2018 with a bang!
Goal: $20,000
---
Everything we do at Rhythmix is in service of creating a stronger, more vibrant community.
Whether it's through art, music and dance, or free youth arts education in partnership with local schools and after-school programs, or even our quirky costume bingo events,
we believe the arts change people's lives for the better by bringing audiences together to experience new perspectives, cultures and ideas.
You may not know that we are an artist-run nonprofit community arts center — or that we produce and host over 100 performances, classes, workshops, arts education assemblies and community events each year. Ticket sales cover only part of the cost of presenting the high-quality art experiences you love. Now more than ever, we must rely on your generosity to help us continue to bring great art and artists to Alameda.
Rhythmix is a special place for audiences and artists alike — and you make it possible! Together, we will keep Rhythmix going strong.
On behalf of the board and staff of Rhythmix, we thank you in advance for your support.
YES – I would like to make a one-time, tax-deductible gift
Sign me up in the Monthly Giving Club to sustain Rhythmix with predictable income year round!
* 10 GEARS for 10 YEARS! In celebration of our 10th Anniversary Year, Rhythmix has a new gear wall that we need to fill! For an annual gift of $1,000 or higher, we'll engrave your name on one of our gears and include you on our new Donor Wall outside the Rhythmix theater.
MAKE A GIFT BY CHECK
Please make payable to Rhythmix Cultural Works and mail to 2513 Blanding Avenue, Alameda, CA 94501.
---
EMPLOYER MATCHING GIFTS
Double or even triple your donation with a matching gift from your employer! Ask your HR representative for a matching gift form, complete it and send it to us at: Rhythmix Cultural Works, 2513 Blanding Avenue, Alameda, CA 94501
---
MAKE A GIFT OF STOCK
If you own stock, you may want to consider a contribution of stock rather than cash. A gift of appreciated stock generally offers a twofold tax advantage: You avoid paying capital gains tax on the increased value of the stock, and you receive an income tax deduction for the full fair market value at the time of the gift. Please contact us for more information.
---
You will receive a written acknowledgment of your gift by mail shortly, which serves as your receipt for tax purposes. Rhythmix is a 501(c)(3) nonprofit organization, and donations are tax-deductible to the extent allowable under current IRS regulations. Our Federal Tax ID number is 94-3340251. If you have any questions about your contribution, please contact us at 510.865.5060.