Unexpected Landscapes: Opening Reception
When: May 2 to July 3, 2014
Opening Reception: Friday, May 2nd, 6:00pm – 9:00pm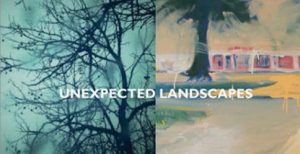 Featuring photographs by Jan Watten and paintings by Ginny Parsons, the exhibition pairs two Alameda artists using color, form, pixels and brushstrokes to capture unexpected moments in the natural world.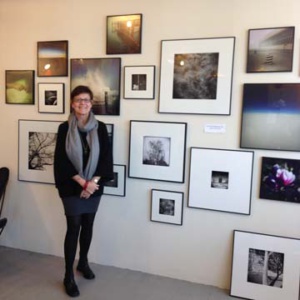 A master of black and white photography, Jan Watten has added color to her latest series "Unexpected Landscapes," as she juxtaposes traditional black and white prints with images taken with her iPhone.
Jan Watten.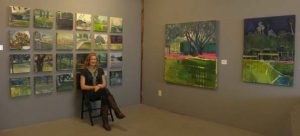 An intuitive painter using everything from castoff house paint to peanut butter, Ginny Parsons' recent work focuses on Lincoln Park with a spectrum of texture, slathered with brushstrokes and oozing with drips.
Ginny Parsons.